Award Category:

Best Initiative (Using Social Media)

Introduction:

Parveen Udaan is an educator from Haryana

Achievement:

Launched the LISO educational app and has published 10 books so far
His Journey
Parveen thought of doing something useful for the children of Haryana and launched an educational app - LISO, in January 2021, to put a stop to expensive offline coaching classes. Through his application, he offered 600 hours of classes for just Rs 21 for six months.
Teaching Via YouTube Channel
At first, he created his YouTube channel - Gk Parveen Udaan, on October 27, 2011, and started teaching by uploading videos when only 2G net was available in Haryana, but his YouTube channel became viral after the entry of Reliance Jio, which made internet accessibility more economical. He focuses on Haryana General Knowledge, as his main subject for teaching.
Click Here to Visit Parveen's YouTube Channel
Launched LISO - Educational App
He provides the cheapest education in Haryana through the LISO application and teaches on his YouTube channel, free of cost. In the initial years, he offered 600 hours of classes for six months, for just Rs 21, through his educational app.
Click Here to See Parveen's LISO Application Link
Presence of Praveen Udaan's LISO app
According to the Google Play Store, the LISO application has about 100k+ downloads.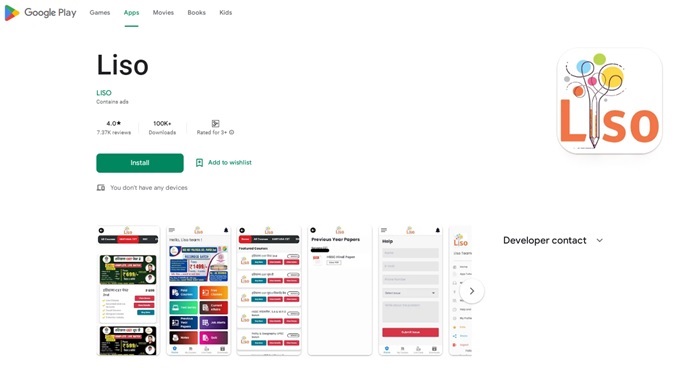 The Impact
Because of his efforts of online and affordable teaching through his LISO app and YouTube Channel, more than 25 students got selected as Sub-Inspectors in Haryana Police and attributed much of their success to his app.
Achievements
Parveen has published more than 10 books so far.
Click Here to see some of the Parveen Udaan's Books
Parveen Udaan is a finalist for Best Initiative (Using Social Media) because he used social media to teach and train students to help them with their studies. He also creates free content and provides quality educational content in the local Haryanvi language on his YouTube channel, through which students can succeed in their life and achieve their goals.
Click here to see all information shared by Parveen Udaan