Award Category:

Best Initiative (Edutainment - Making Learning Fun)

Introduction:

Arti Qanungo is a teacher at Govt. Sarvodaya Kanya Vidyalaya, Laxmi Nagar, New Delhi

Achievement:

Used innovative teaching methods aimed at preventing female student drop out during adolescence.
In India, about 63.5% of female students drop out of schools during adolescence. They are forced to do household chores or support their family in earning a livelihood. Being a teacher in Govt. Sarvodaya Kanya Vidyalaya, Laxmi Nagar, East Delhi, Arti Qanungo felt that there is a need to educate people through fun techniques about important topics like challenges related to adolescence and taboo issues like Menstrual Hygiene.
Key Initiatives
Arti is a government school teacher in Delhi who likes to teach students by using story narration and enactment of plays. She uses facial expressions, body language and voice intonation for effective narration.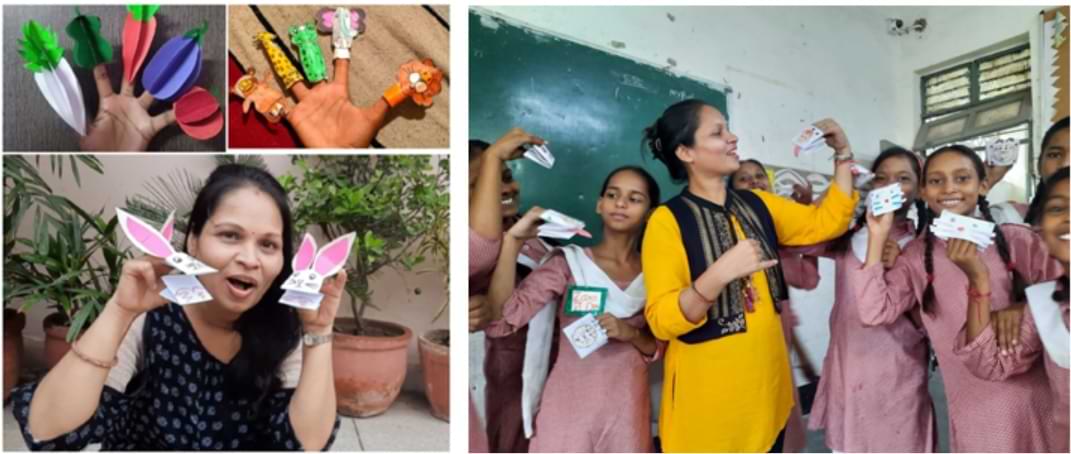 Click Here to Watch a Glimpse of Arti's Expressive Teaching Techniques
She educates students about periods and menstrual hygiene through Plays and Nukkad Nataks and has organised workshops on Gender Sensitization. In her 21-years of teaching experience, she has taken up multiple opportunities to aid underprivileged children from the humblest backgrounds.
She has scripted and directed several street plays on the theme of Good Touch, Bad Touch, the Challenges of Adolescence and Menstrual Hygiene.
Click Here to See the Play scripted and directed by Arti on Good Touch, Bad Touch
Awards/Recognition
She has been honoured by the

Varkey Foundation

as she was selected in the

Top 50 Finalists

of the 1 million dollar

Global Teacher Prize 2019

from 179 countries.
Awarded the

CBSE Teachers Award 2020

by the former

Union Minister of Education of India

, Dr Ramesh Pokhriyal

Nishank

for outstanding work in connecting education to the CBSE affiliated schools community from all around the world.
She has been honoured with the title of

Corona Warrior

for providing outstanding support and humanitarian work during the critical situation of COVID-19.

Arti also presented her research paper at

IIT Delhi

and was awarded at the

11th International Conference on Excellence in School Education

as

The Joy of Being an Educator

in 2019 and 2020.
Click Here to See Arti's Other Achievements
Arti Qanungo is a finalist for Best Initiative (Edutainment - Making Learning Fun)
because she uses creative pedagogy to educate young children, especially girls, about the challenges related to adolescence, menstrual hygiene and gender sensitization through plays, nukkad natak, and workshops to spread awareness in society.
Click Here to See All Information Shared by Arti Qanungo