Award Category:

Most Socially-Relevant Initiative

Introduction:

Apurva Jodha is a Class 9 Student from Army Public School, Jodhpur.

Achievement:

Started creating, using and spreading awareness about Eco-Bricks, made from plastic waste, as a sustainability practice.
Innumerable single-use plastics are filling our landfills every day. They are harmful to the environment and take thousands of years to decompose. Apurva Jodha, a 14-year-old student of class 9 from Army Public School, Jodhpur, has innovatively transformed this plastic waste into Eco-Bricks. She has started creating, using, distributing and spreading awareness about the use of Eco-Bricks.
Eco-Bricks
Eco-bricks are reusable building blocks, created by packing clean and dry used plastic into a plastic bottle. Eco-Bricks can be used for indoor furniture, gardens, parks, and so on.
Apurva's Inspiration
Upon noticing the amount of plastic waste lying around in her locality, Apurva started to research ways to reduce plastic in society. Thus, emerged the idea of Eco-Bricks. Eco-bricks require a lot of plastic which is the exact solution to the problem of plastic waste.
Making an Eco-Brick
Take a 1.5-2 litre plastic bottle, and fill it with non-biodegradable materials such as plastics, foams, different types of packaging and kinds of cellophane. Pack the bottle tightly, seal it with its original lid and the eco-brick is ready!
Click here to see more information about Eco-Bricks and Apurva's Initiative.
Spreading Awareness About Eco-Bricks
Apurva has created and distributed eco-bricks in her locality to spread awareness about the issue of plastic waste and the innovative use of eco-bricks.
Apurva distributing eco-bricks for the construction of a house with a Senior Citizen.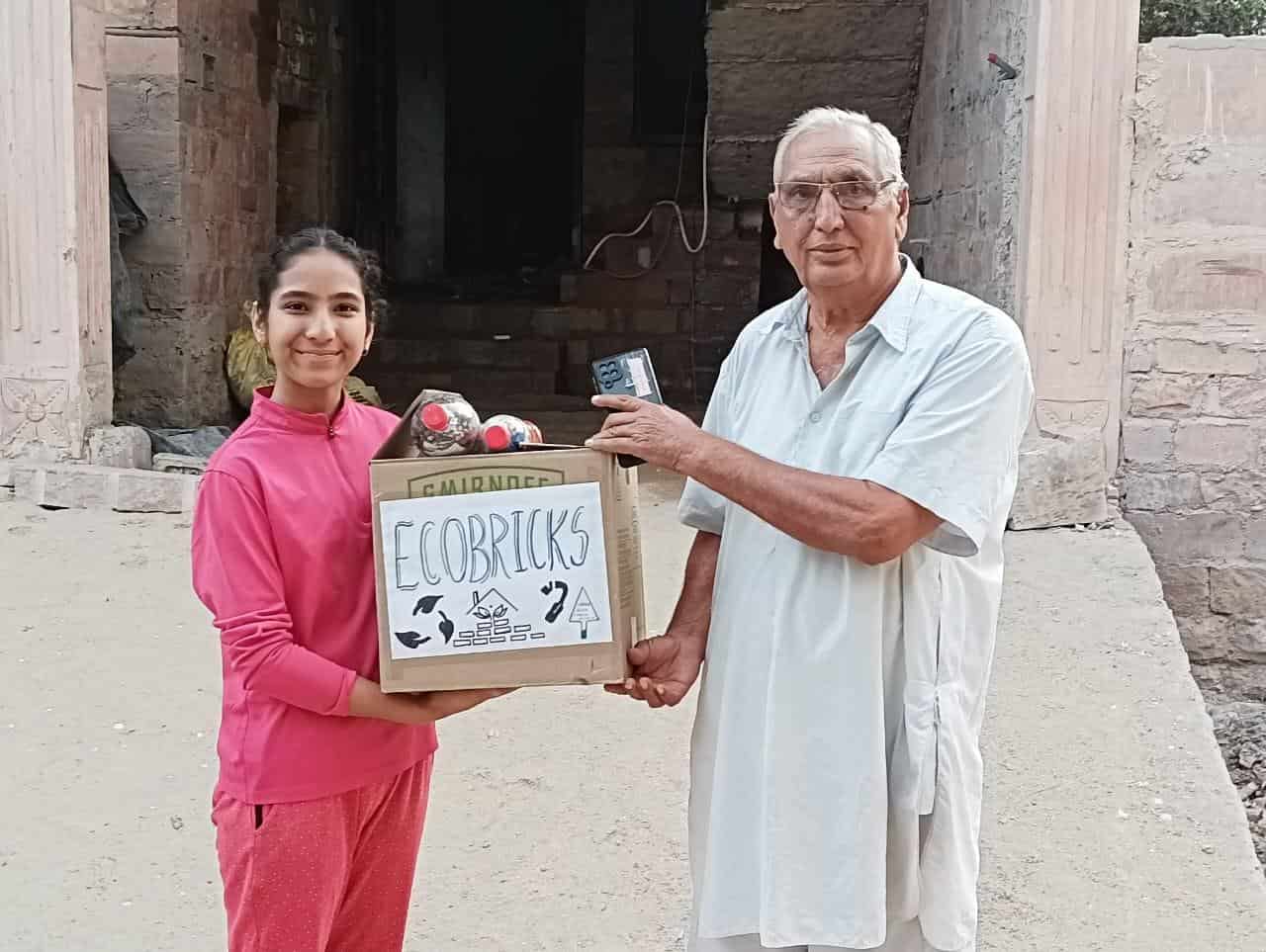 Apurva helping street peddlers and vegetable sellers amongst others who were in need of cheap bricks to construct their homes, making them aware of how they can make their own eco-bricks, in the process.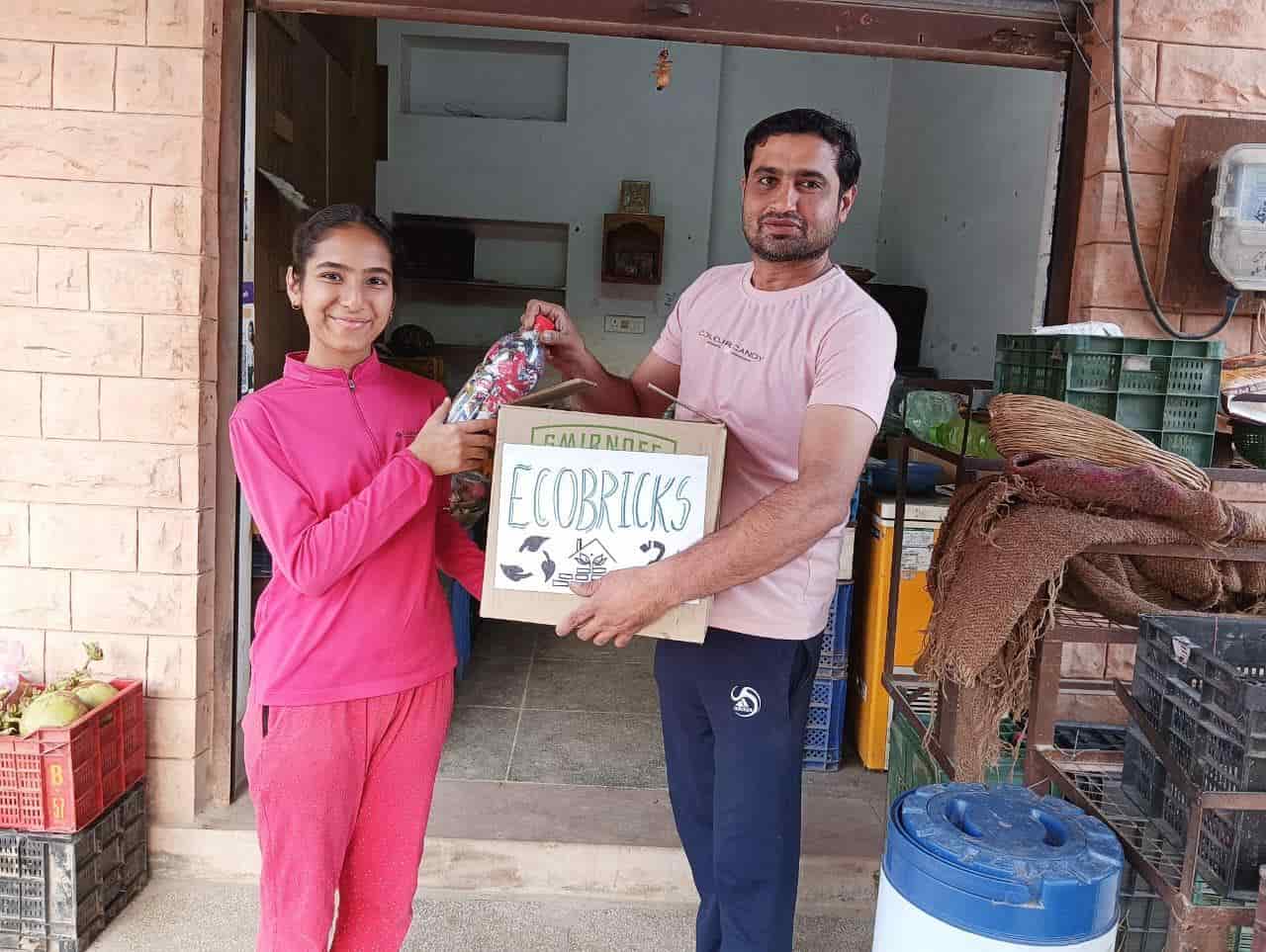 Apurva has also made efforts to introduce the concept of Eco-bricks to brick and stone sellers.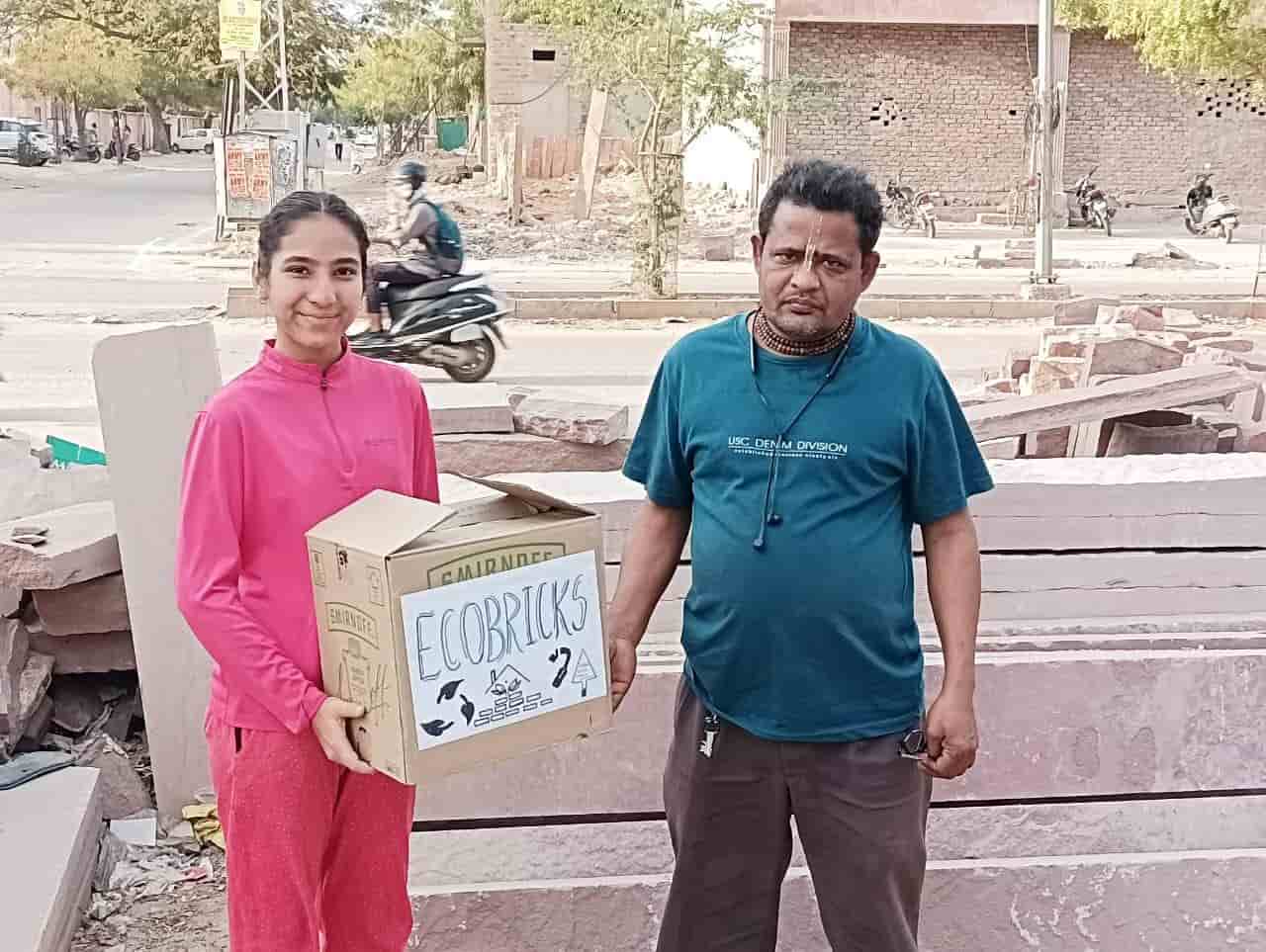 Apurva Jodha is a finalist for Most Socially-Relevant Initiative because, in her own small way, she is determined to save the planet from plastic waste with the help of Eco-bricks. Her initiative has not only helped reduce non-biodegradable waste but has also helped spread awareness about the same.
Click here to see all information shared by Apurva Jodha